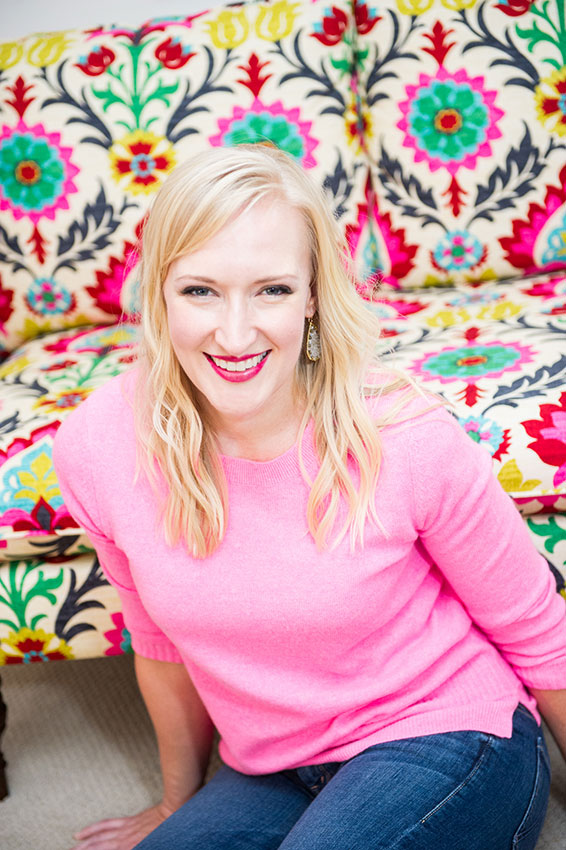 I've always been passionate about fashion. I've read every issue of Vogue for the past decade, never miss an episode of Project Runway, and love a good sample sale. Even as a broke recent college grad with a fondness for flannel, I found ways to look like a million bucks. (It's amazing what the right accessories can do!)
Fashion is all about finding your personal style and expressing it through clothes that fit well, feel comfortable and look incredible.
You might be surprised to know that in the past, I've felt shy and a little unclear about my personal style. For years, I worked in the legal field—and while I love a pop of color, I sometimes felt like I needed to be a beige wallflower. Through trial and error I learned how to wear the fabulous clothes I love and still look appropriate for the office. For example, I came to embrace the power of a beautiful high heel shoe. Putting on a tall, strong, gorgeous shoe made me feel the same way: strong, tall and gorgeous. And feeling stronger and taller (and more confident) than my frustrating co-workers gave me an edge!
Helping people look and feel gorgeous is a true joy for me.
Over the years, I've helped friends, family members and colleagues shop and put together outfits for events like high school reunions, weddings, important meetings and big dates. The relationships I've built with Chicago boutique owners help me stay in touch with trends (and secret sales!) that I happily share.
When I work with someone new, I strive to understand their unique needs and taste—and help them think creatively about their wardrobe. I give my clients the confidence to know they always have the perfect thing to wear. We're all busy with careers, kids and community; why waste time every day fretting over your clothes?
Style is for everyone.
If you want to step up your look, plan the perfect outfit for a special day, refresh your wardrobe for a new season or just learn to have more fun with fashion, call on me. Everyone—including me—has been caught in photos wearing less-than-flattering outfits. (I'm still haunted by college photos of me in hideous denim overalls.) Let's make sure the next time you're photographed, you look like your most incredible self!
I work with women of all ages, backgrounds and budgets—I won't hesitate to pair a Target dress with Manolo Blahnik shoes. (And I work with men, too.) I live on the north side (with my husband and two cats, Jackson and Milo) but I'm happy to work with clients all over metropolitan Chicago.